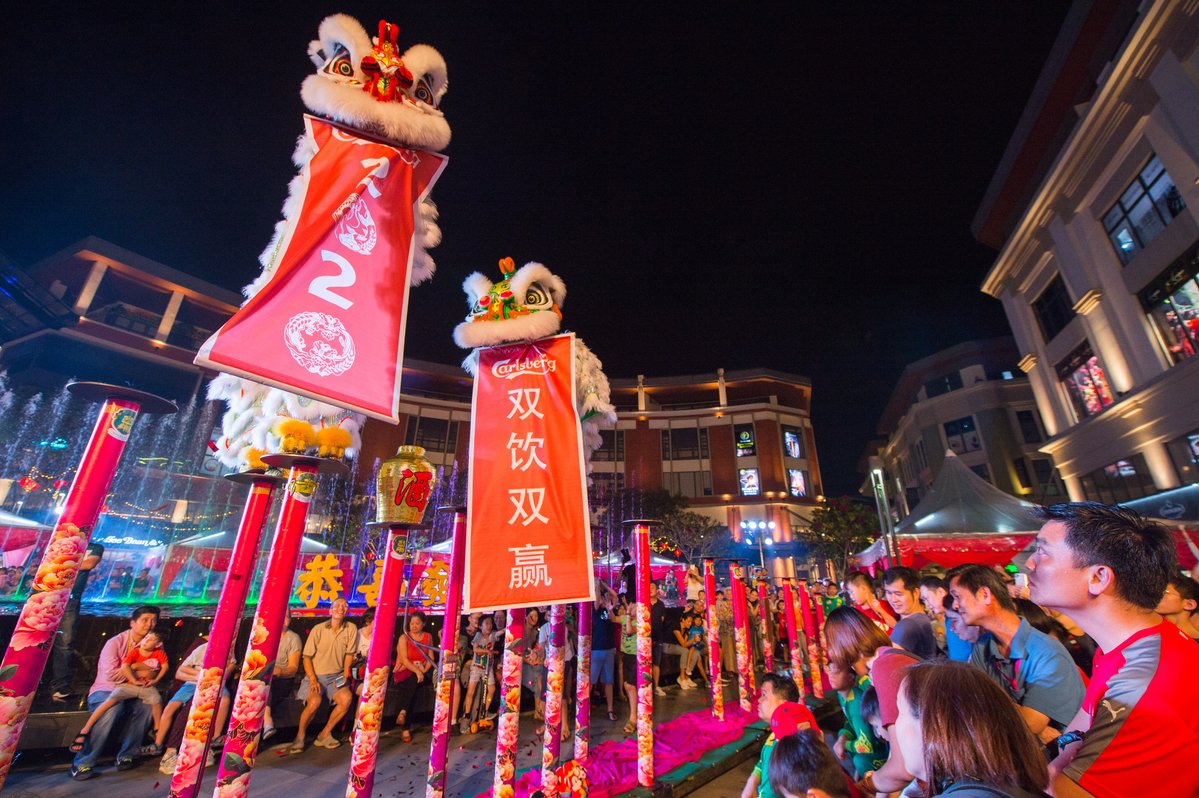 Carlsberg rewards beer lovers double prosperity with chances to take home limited-edition gigantic Carlsberg bottle, and other exciting prizes!
Kuala Lumpur, 10 January 2020 – Ushering the year 2020 with double prosperity, Carlsberg unveiled its Chinese New Year (CNY) campaign 'Double Cheers. Double Winnings.' offering consumers chances to double-up their rewards to win a limited-edition gigantic 3-litre Carlsberg bottle, Carlsberg Smart Mini Bar and many other interesting prizes this festivity!
Inspired by the Chinese saying that good things come in pairs and following the unique occurrence of the year 2020, Carlsberg craftily illustrates the art of red paper cutting featuring 'fish' to symbolise abundance and 'lion dance' for prosperity on all Carlsberg and Carlsberg Smooth Draught CNY festive cans and bottles.
Held at Plaza Arkadia, Desa Park City, Carlsberg brought to life 'Double Cheers. Double Winnings.' in true festive spirit to more than 350 media and trade partners by a lively acrobatic lion dance performance and Probably The Best Yee Sang toss as they paired quality brews of Carlsberg Malaysia with a variety of steamboat and grilled BBQ skewers.
To elevate the concept of double, Managing Director Stefano Clini said in an opening speech, "Carlsberg wishes our beer lovers double prosperity in this Lunar New Year with our rewarding 'Double Cheers. Double Winnings.' promotion. Exciting and awesome prizes are up for grabs including the limited-edition gigantic 3-litre Carlsberg bottle and the 3-in-1 multi-function Carlsberg Smart Mini Bar, the perfect addition to CNY reunions and celebrations which will even double the happiness with your family and loved ones!"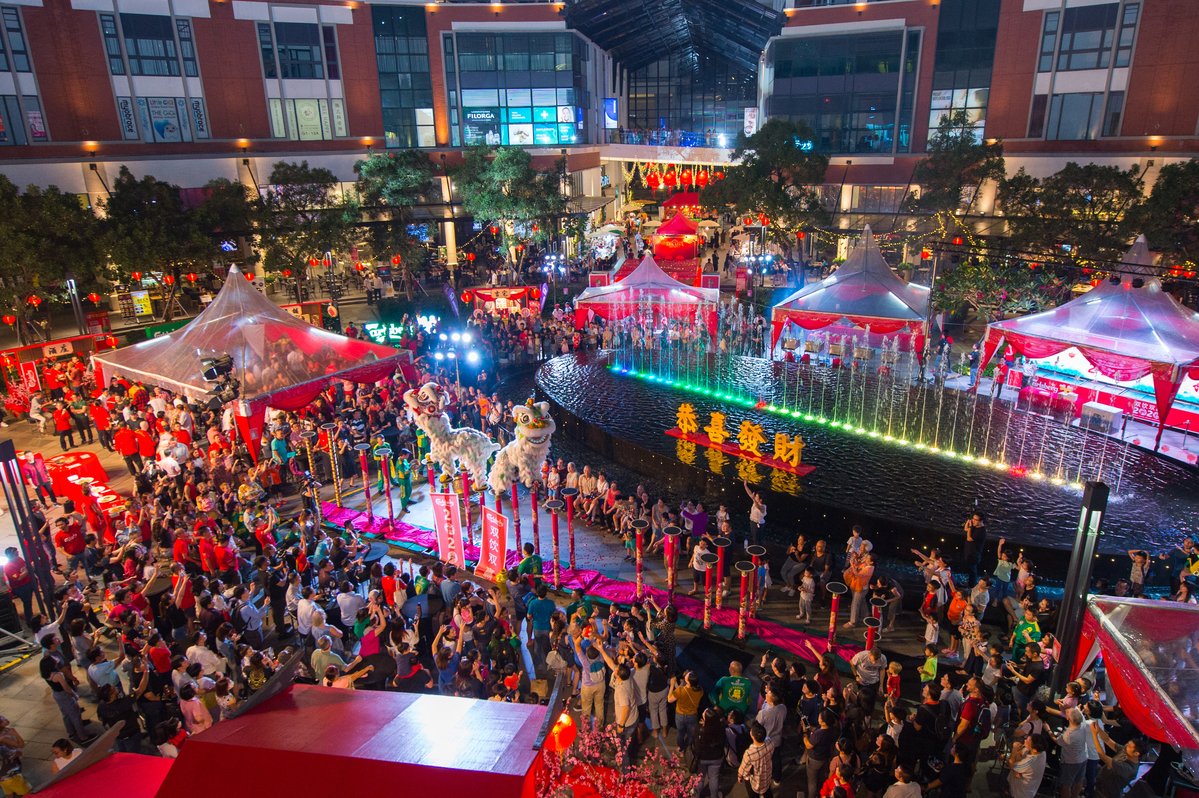 Only available in Malaysia, Carlsberg is giving away more than 2,000 units of the 3-litre Carlsberg bottle this CNY. To date, more than 600 lucky winners have emerged following their purchases at participating supermarkets, hypermarkets, convenience stores, e-commerce sites; and for those who enjoyed our beers at participating bars, restaurants, coffee shops and food courts!
One of the lucky winners who will be doubling the happiness with his friends this CNY is 37- year-old Ernest Hoh who hails from KL. "I was out celebrating the New Year with a group of friends at Brewhouse Kuchai Lama enjoying Carlsberg. What a surprise that I won the 3-litre Carlsberg CNY bottle! I'll be celebrating CNY at my friends' place where we will pop the bottle to celebrate the winning," said Hoh.
Invited guests and members of the public also had chances to take home the limited-edition 3- litre Carlsberg bottle via an interactive digital engagement game. Want to be a winner and bring home your very own Carlsberg bottle to double up the festivities this CNY? Head to participating coffee shops or food courts and check underneath the bottle caps for purchases of Carlsberg (640ml) or Carlsberg Smooth Draught (580ml) big bottles.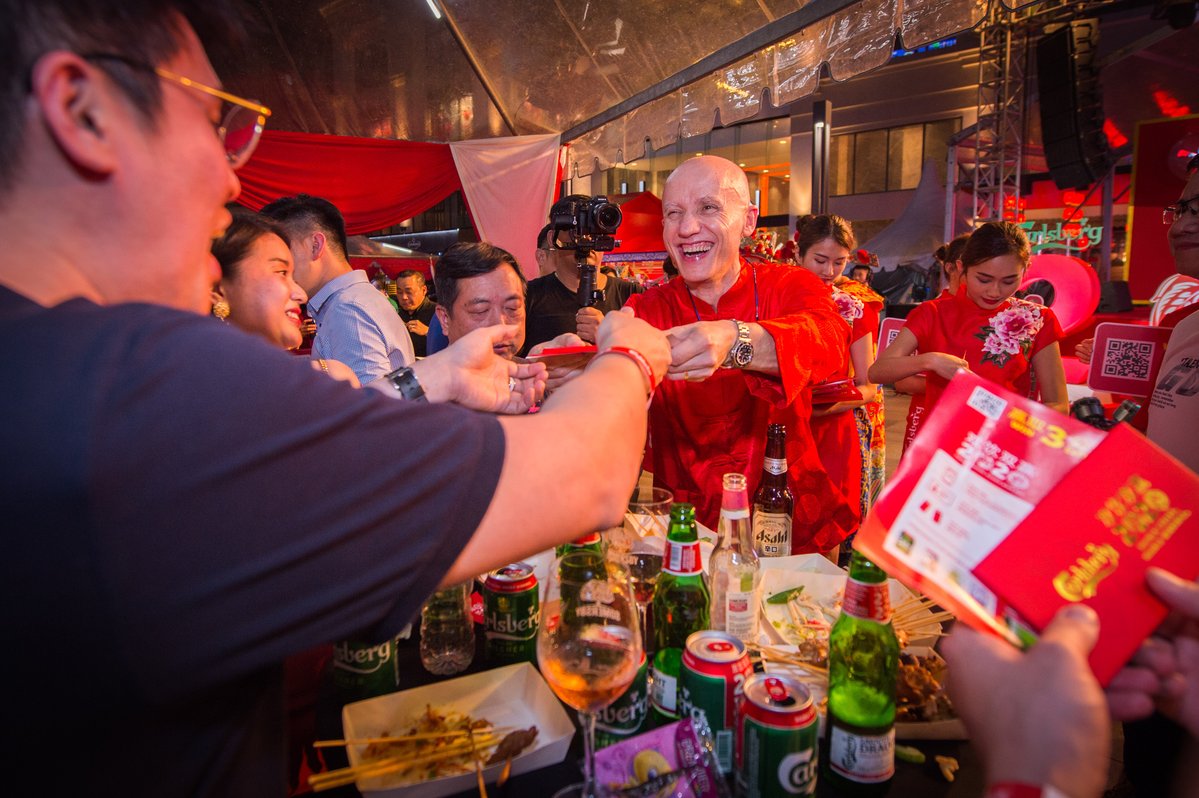 If you're stocking up on beers for that double cheers moment with friends and family, get rewarded with instant prizes including Carlsberg's elegant and sleek glassware and more! Grab your chances for a doubled winning when you Snap and Win your way to proudly own the limited-edition 3-litre Carlsberg bottle.
Back by popular demand, "Probably The Best CNY Shopping Experience" activations will be held at participating supermarkets and hypermarkets where Grand Prize winners walk home with groceries worth up to RM800 all paid for by Carlsberg! It was a good start ahead of the Lunar New Year for over 160 Grand Prize winners nationwide for their purchases of Carlsberg Malaysia products on top of their groceries. With only one last weekend to go, spread the good news with your friends and family and head to participating hypermarkets nationwide.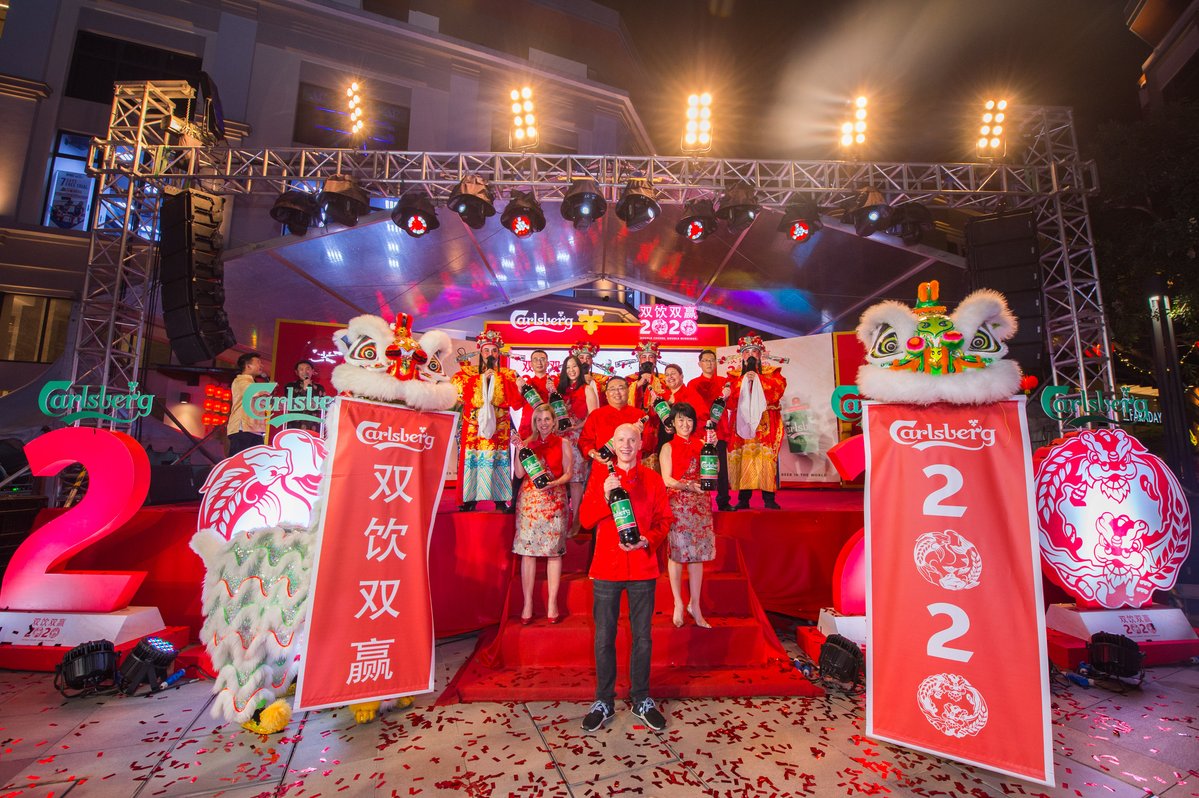 43-year-old Tee Kok Kiong was pleasantly surprised with a stroke of good luck when shopping at AEON BiG Subang. "It was completely unexpected for my wife and I that our grocery purchases of up to RM800 was all paid for by Carlsberg. It's great that Carlsberg rewards our beer purchases especially during a festive period like CNY," Tee rejoiced.
Gaining attention for its sleek and modernistic design at participating hypermarkets and convenience stores this CNY period is the Carlsberg Smart Mini Bar that boasts a modernistic design of a table equipped with a built-in fridge and is fitted with Bluetooth speaker and USB charger functionalities. Ease your worries of storing and chilling beer for perfect enjoyment during family reunions or festive open house sessions as the Carlsberg Smart Mini Bar can store almost 150 cans!
Want to get your hands on the Smart Mini Bar? Simply purchase 2 cartons of Carlsberg and/or Carlsberg Smooth Draught and 1 carton of 1664 Blanc, Somersby or Asahi at participating hypermarkets or purchase RM20 and above of Carlsberg Malaysia products at participating convenience stores to be eligible for the weekly draws with chances to win a Carlsberg Smart Mini Bar or a 1664 Blanc-branded Mini Chiller.
Come celebrate the CNY festivities in great spirit with the limited-edition 3-litre Carlsberg bottle, Carlsberg Smart Mini Bar and more while savouring Probably The Best Brews by Carlsberg Malaysia. You've heard and seen from these lucky winners, so what are you waiting for?
With only one more weekend to go, spread the word and seize this last opportunity where 'You Shop, Carlsberg Pays' this CNY!