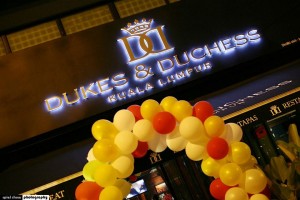 On 20th April 2013. Dukes and Duchess @ TTDI held their 1st year anniversary party. Tapas and free flow of wine was served. Being a lover of the GoodGoodlife. I was there to HELP them finish the tapas and wine. It was GGL with the Capital G.
There was an excellent serving of tapas. Fresh from the kitchen. The food were frequently  replenish to make sure we were constantly well felt. And generally having a good time.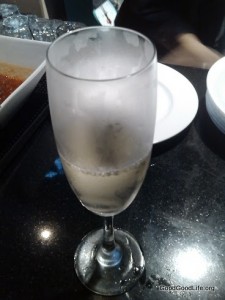 They serve us white and red wine. Interestingly the brand was Kingfisher. A big beer maker from india. It was really good wine nevertheless.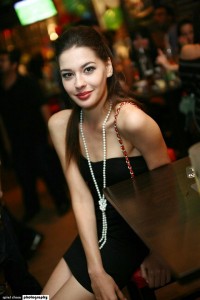 The lovely ladies co celebrators were easy on the eyes.That did help with the mood which resulted a thirst for more wine.
Photos taken from the dukes & duches facebook group