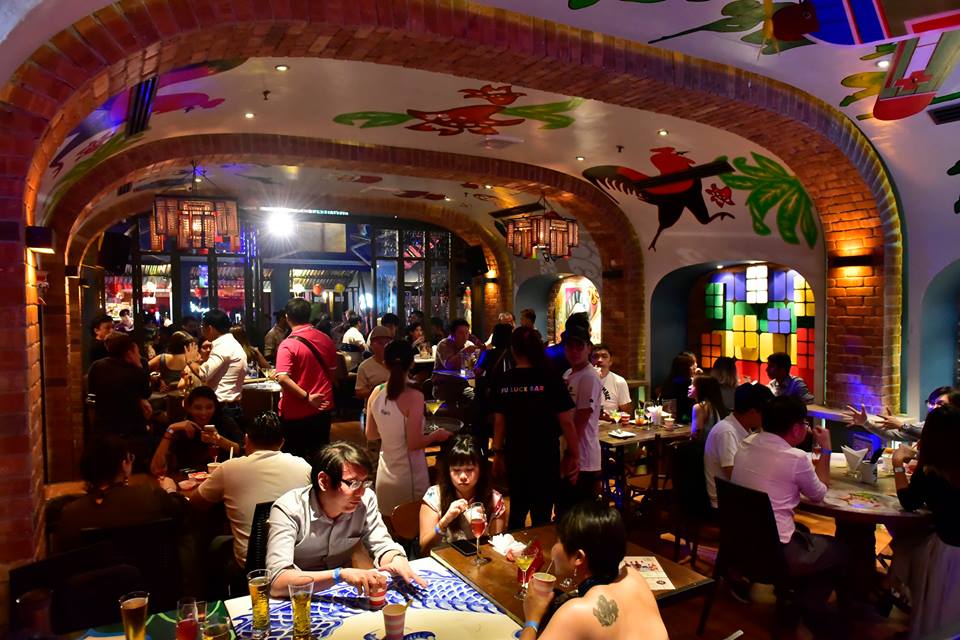 The first rule of the fu luck club is there is #nofuluckclub. Just take off your work hard pants and put on your chill out pants

The first thing that caught our attention when we visited the newly-opened Fu Luck Bar at TREC on its opening night, was the wall-to-wall abundance of theme appropriate art which even encroached onto the ceilings. With the life-size White Rabbit candy cavorting with grannies and toy soldiers in yoga poses, the overwhelming nostalgia that this initial of this initial exposure did little to prepare us for the melancholic stroll down memory lane Fu Luck bar had in store.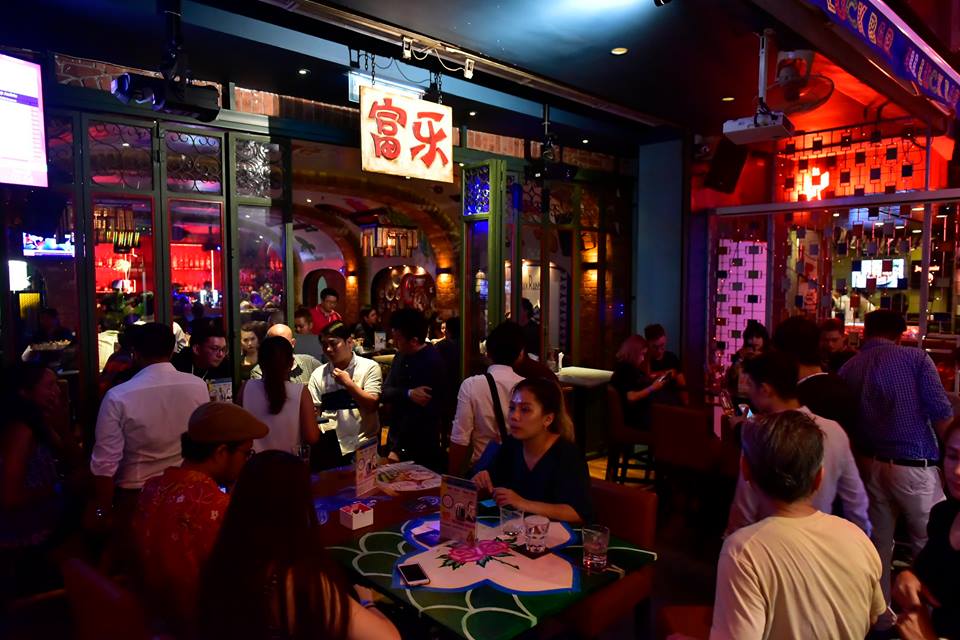 Welcome to Fu Luck Bar. The city's authentic vintage-themed F&B venue where the decor and prop are individually handcrafted and re-constructed, and sensibly curated as an Instagram-worthy galleria of nostalgic pop culture moments. u Luck Bar pays homage to the eat-drink-make merry culture juxtaposed against a delightfully quirky backdrop of the 70s and 80s, in its overall theme. The 80-seater bar also features affordable comfort food serving delicious wanton noodles exclusively from the 62-year old heritage brand Pudu Chan Fatt Wanton Mee, alongside dim sum, tapas, for lunch, dinner and supper. Plus, a collection of signature cocktails from the bar.
Fu Luck Bar's F&B programe is curated by Raymond Lim of Restaurant Lifestyle Asia. He was a director of the famed Les Amis Group. Lim says: "The beverage program is drawn from the 80's cultural lexicons such as white rabbit candy, creating a series of cocktails that combines tropical flavours with familiar spirits. Another signature – Ice Kachang Cocktails – are our take on frozen favourites served with shaved ice from an old school ice kachang machine."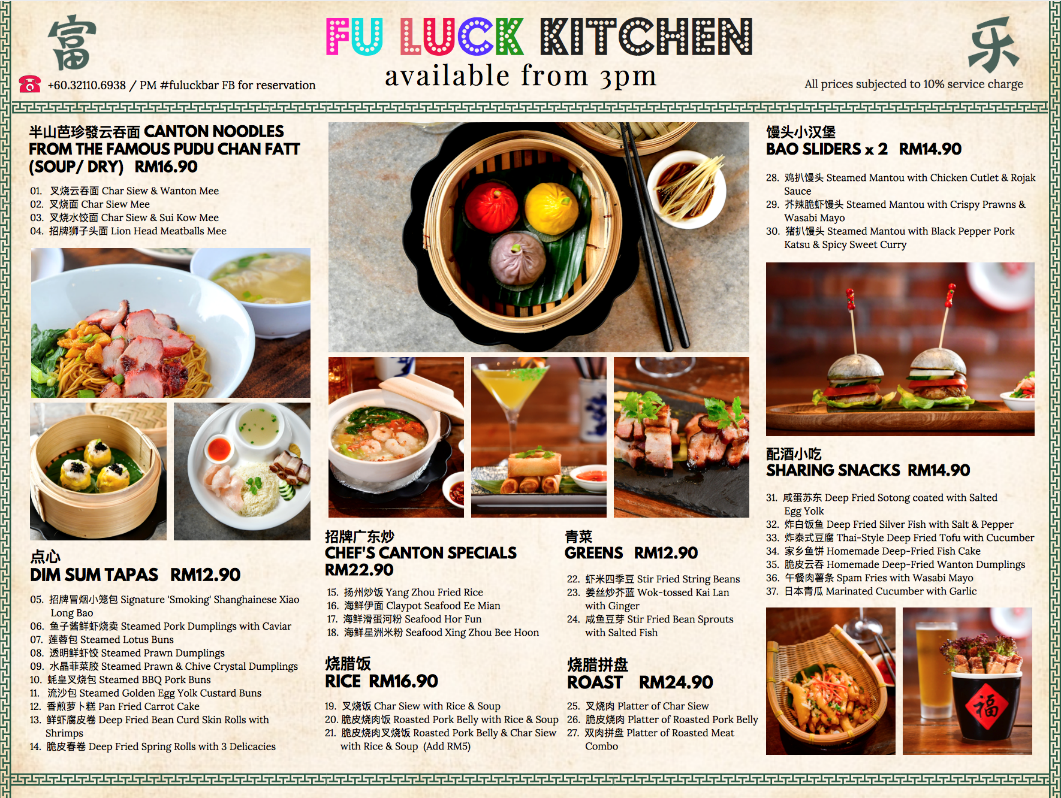 For teetotallers, there is a menu of flavoured ice teas to pair with dim sum tapas.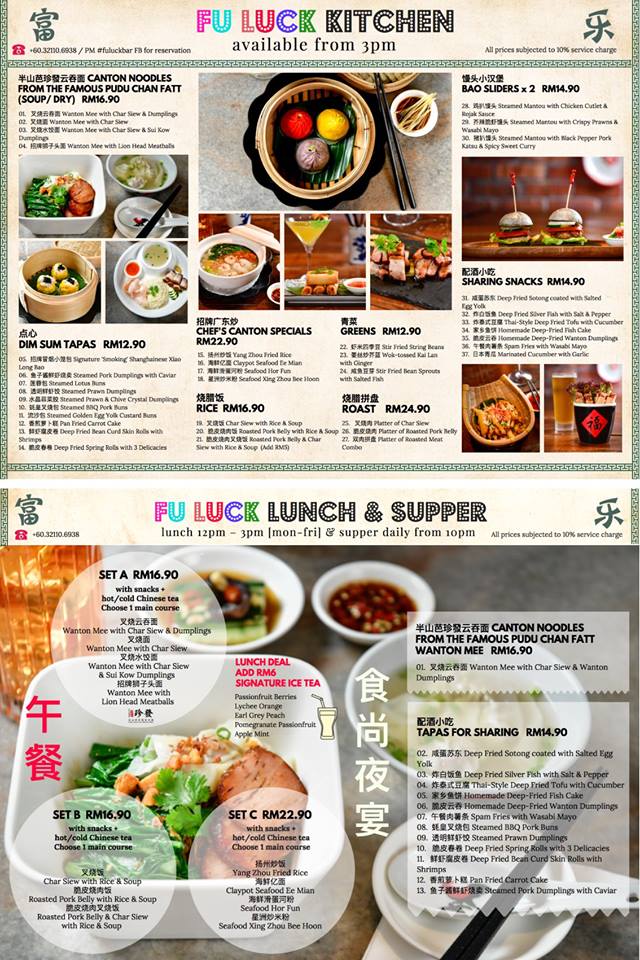 The food menu reinterprets the humble dim sum experience in snazzier environs, adds Lim. "Traditionally enjoyed in the day, dim sum is casted here as an oriental tapas concept, riding on the ubiquitous 'sharing plates' trend which is the rage now from New York to New Delhi. Without reinventing the taste of dim sum, we combine timeless plates such as steamed or deep fried dim sum with such contemporary items as Chinese inspired salads and specialty 'baowich sliders'- a cross between a mantou bao and sandwich."
Fu Luck Bar opens from 12pm for lunch [Mondays – Fridays], and 5pm for dinner and happy hour [Saturdays and Sundays]. The venue closes at 2.30am and 3.30am on weekdays and weekends, respectively.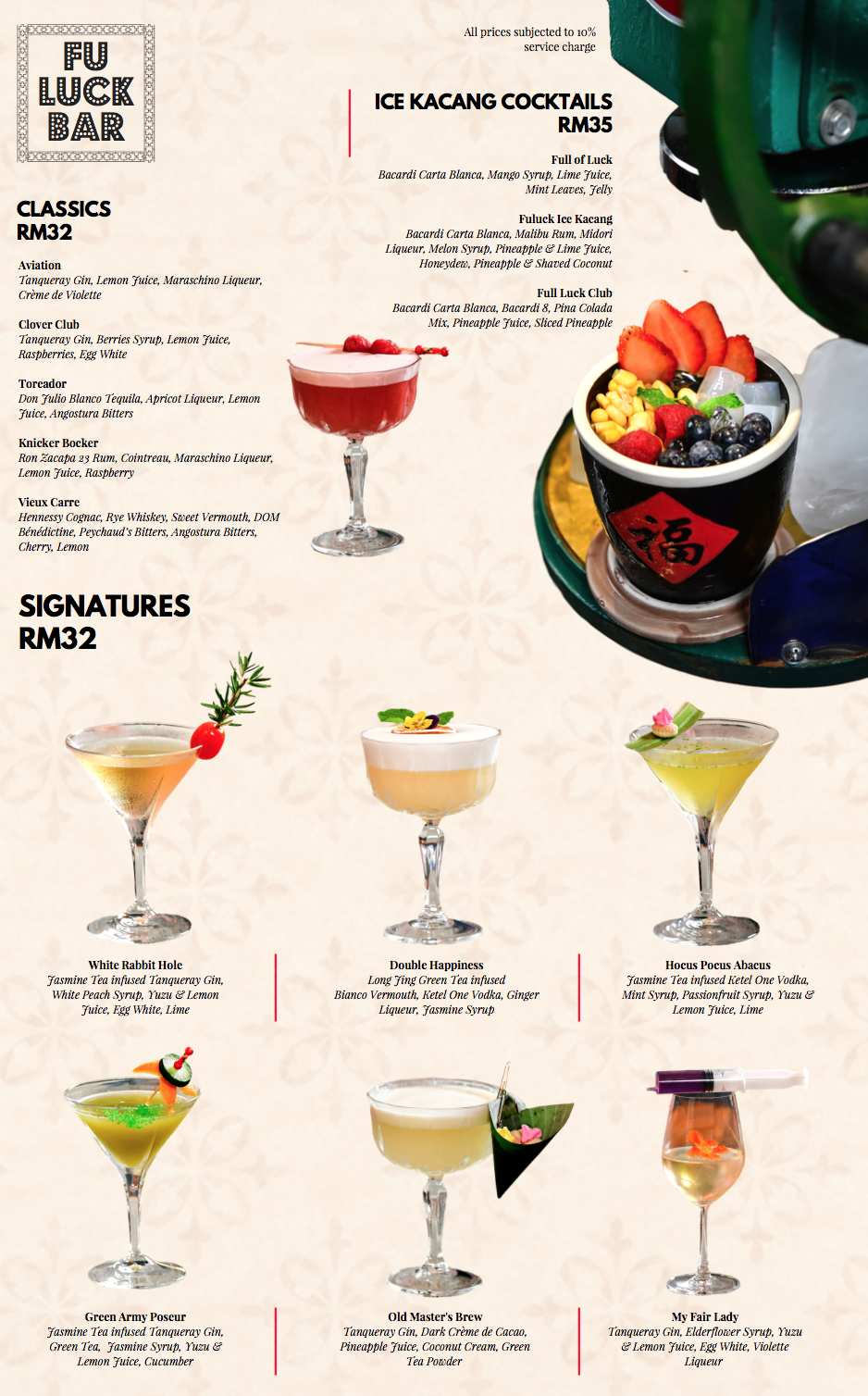 Behind the eclectic artwork that characterizes Fu Luck Bar are the urban artists Graeme 'Jay' Hammond and Idris Johor, who led a team of five artists and worked on the development and reconstruction of all reclaimed and original props, décor, furniture and art for 5 months prior to the launch.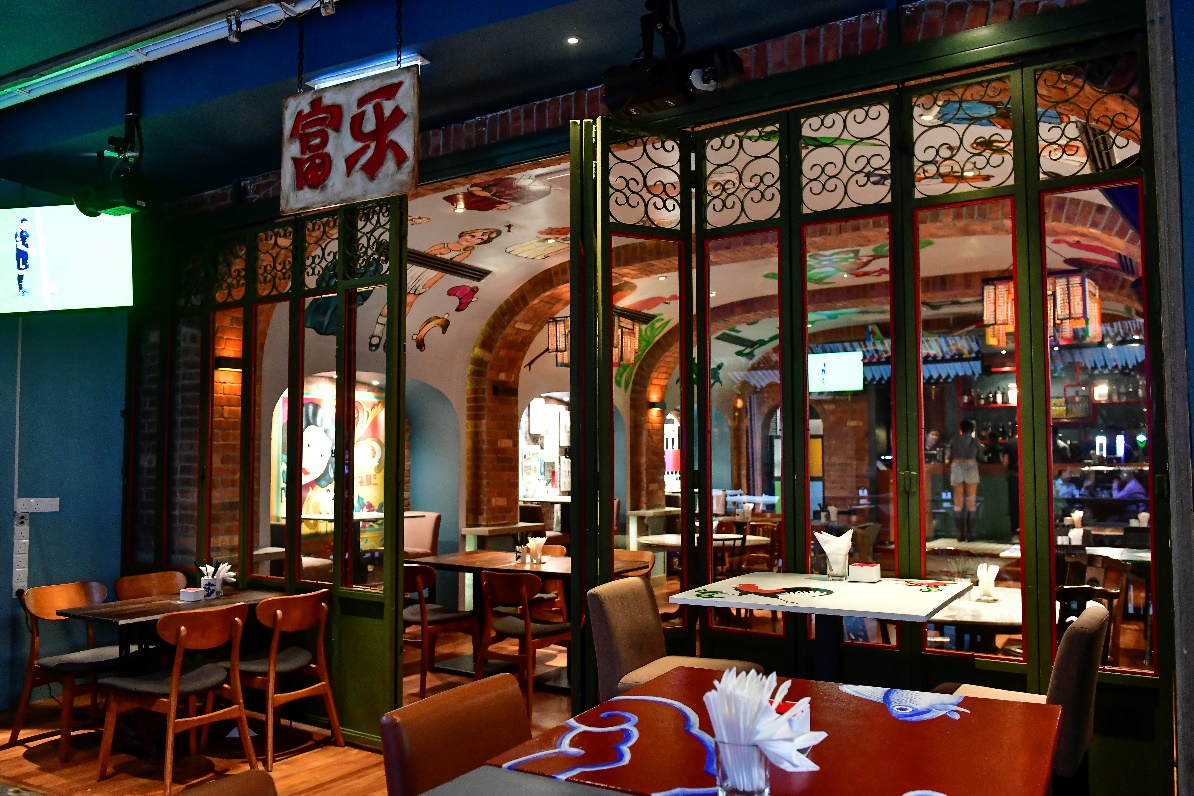 The mandarin characters above the entrance read 'Fu Luck' and has a cool innuendo. In Mandarin, it means prosperity and happiness, an apt, if somewhat tame name for an establishment, but in Cantonese it reads as 'Fu Lok' directly translated as "pants down", as is befitting of its laid-back atmosphere.
TREC's co-founder Cher Ng says: "Fu Luck Bar has been carefully curated from its interior, music and right down to the menus, staying true to its intended theme so it stands out distinctively. Certain elements of decor change every eight to nine months."
• Only bar in the city that serves wanton noodles from a Malaysian heritage brand – the 62-year-old Pudu Chan Fatt Wanton Mee.
• Over 80% of its furnishings, accessories & props are reconstructed, custom-made and handcrafted.
• With 60% of props reconstructed or are of original creation.
• Like a canvas, the hand painted wall murals are refreshed eight to nine months, for new inspiration.
• Address: TREC KL
438 Jalan Tun Razak.
Tel: +60 3-2110 6938