We joined the Corona Sunset Party@Luna Bar on the 19th of April which had the lovely view of the twin towers. It was fun drinking the Mexican Beer and watched the Beautiful People in beach wear .
There was a bikini babe dunking event where many dudes tried their luck to get the babes drenched.
And good looking bikini babes and dudes swimming. Sorry for the lousy photos.
Carlsberg Execs had some fun. You would know what it was about if you were there.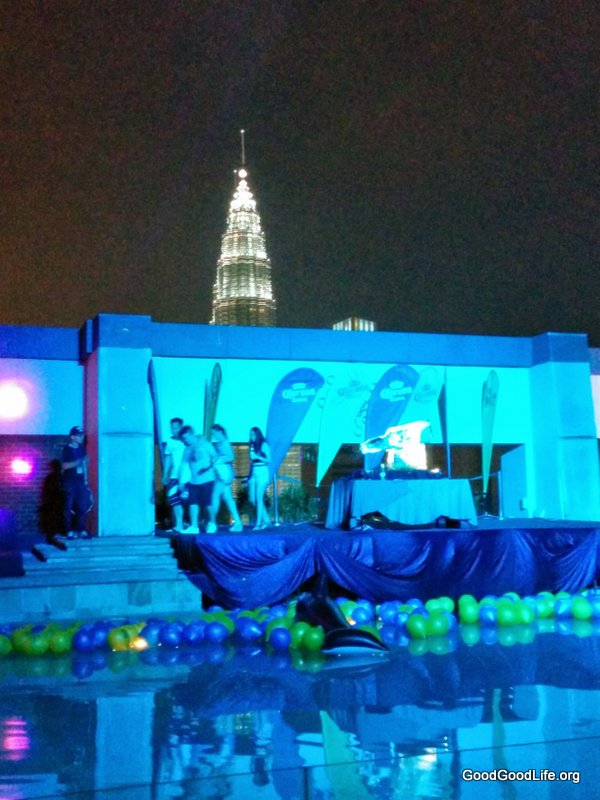 Video of the carlsberg exec being coerced into drinking from a big Corona ice bottle.
Corona Booth. We bought the Corona t-shirt which was reasonably cheap for the quality.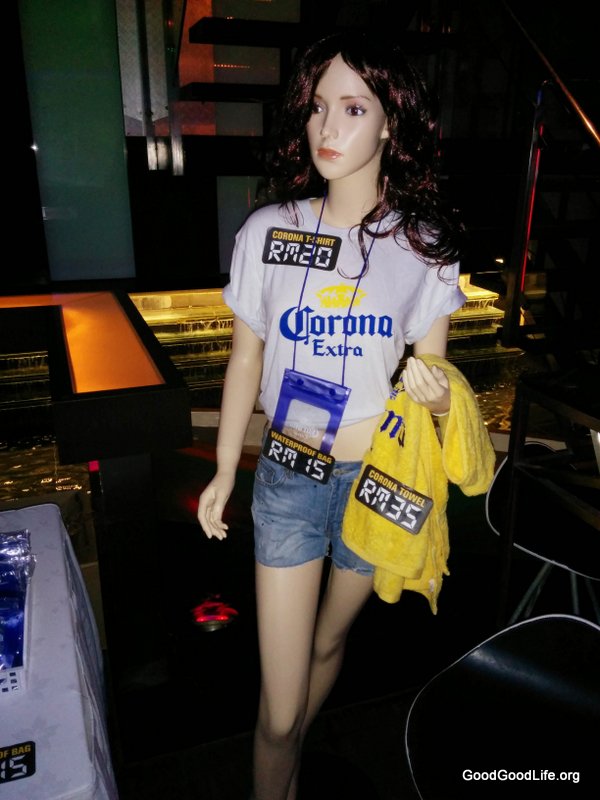 We took some beautiful shots.